Here is more information on the subject we discussed in the first chat meeting, i hope the Seths can visit this place:
In 1949, the Mexican archaeologist Alberto Ruz discovered a vaulted room beneath the floor of the Temple of Inscriptions, in which he also discovered this large sarcophagus. The most incredible reproduction of the images on this particular sarcophagus have been made by professor Marle Greene Roberston, through rubbings on rice paper.
The human figure portrayed in relief on that stone slab has become known as "the astronaut" to some; as "Pakal", a maya ruler, to others. From the glyphs one may view the subject as Pakal; from the visual theme one may see something that looks like a spacecraft within which he is seated. Pakal appears to be seated at a control panel within a housing device, very similar to today's space capsules. This relief sculpture has been dated at around 690 our era, when there were apparently no space vehicles in existence; that we know of anyway. Pakal's posture and positioning appear to reflect the concept of movement, with his body leaning slightly forward, as though he were travelling towards a specific point, in a particular direction. Hugh Harleston, Jr., in 1974, produced a very vivid image and detailed analysis of the possibility for interpreting Pakal's housing device to represent a spacecraft. We should like to further that analysis by adding the concept of movement to the interpretation.
http://www.earthmatrix.com/serie26/pakal.htm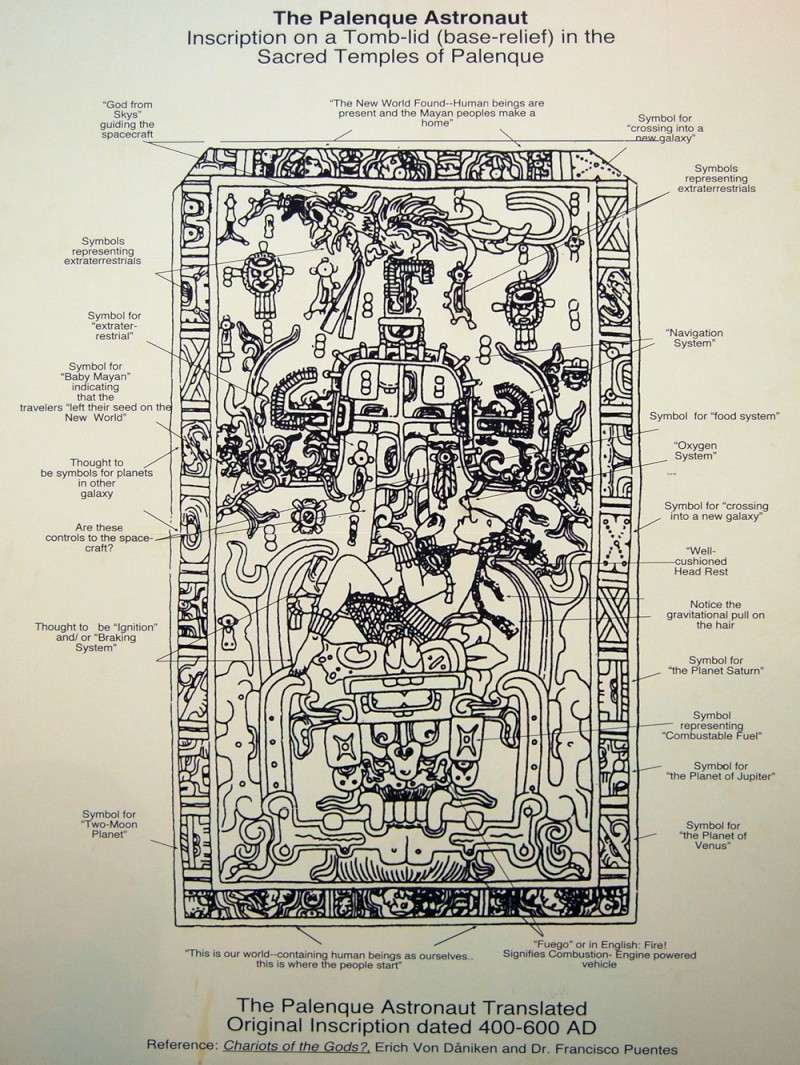 first of all..sorry, that i was not able to be part of the chat..the night in berlin was very nice, it was very late and i didnt reach home for the chat! Oskar shows us very impressive the importance of the ancient astronauts! i would be glad, to meet him very soon!
That makes two of us dear brother!
Quite an interesting subject indeed, still in the concept of the ancient astronauts.
In consequence to Oskar's great post...
This ancient stone figure, found at the Mayan ruins in Tikal, Guatemala, resembles a modern-day astronaut in a space helmet.
Mesoamerican figurines
Take notice of the similarities of the shown artifacts. Different cultures and eras, but still the evidence seems to pe present

Kostas




Anzahl der Beiträge

: 60


Anmeldedatum

: 2011-02-11


Ort

: Athens - Greece



Brothers, next time!!! we have pending to share some great time & wine!!!

Kostas great!!!!

also i hope to get my copy of Popol Vuh really soon!

---
Permissions in this forum:
You
cannot
reply to topics in this forum